Electric Has Gone Audi. Since 2018 the world premiere of Audi E-Tron has gather a lot of attention for Audi. The Audi E-Tron may not be the first one that release fully electric car but Audi E-Tron was build base on 30 years of Audi's electric mobility progression (1989-2019).
Right after SBF completed Audi Q8 launch at Inner Mongolia. SBF received another invitation for Audi E-Tron launch, giving us 2 weeks to making it we almost consider this was impossible. Concept, creative, and planning with a full 2 weeks to show delivery was too crazy and risky. Million thanks to our client putting full trust in us to make it happen.

​​​​​​​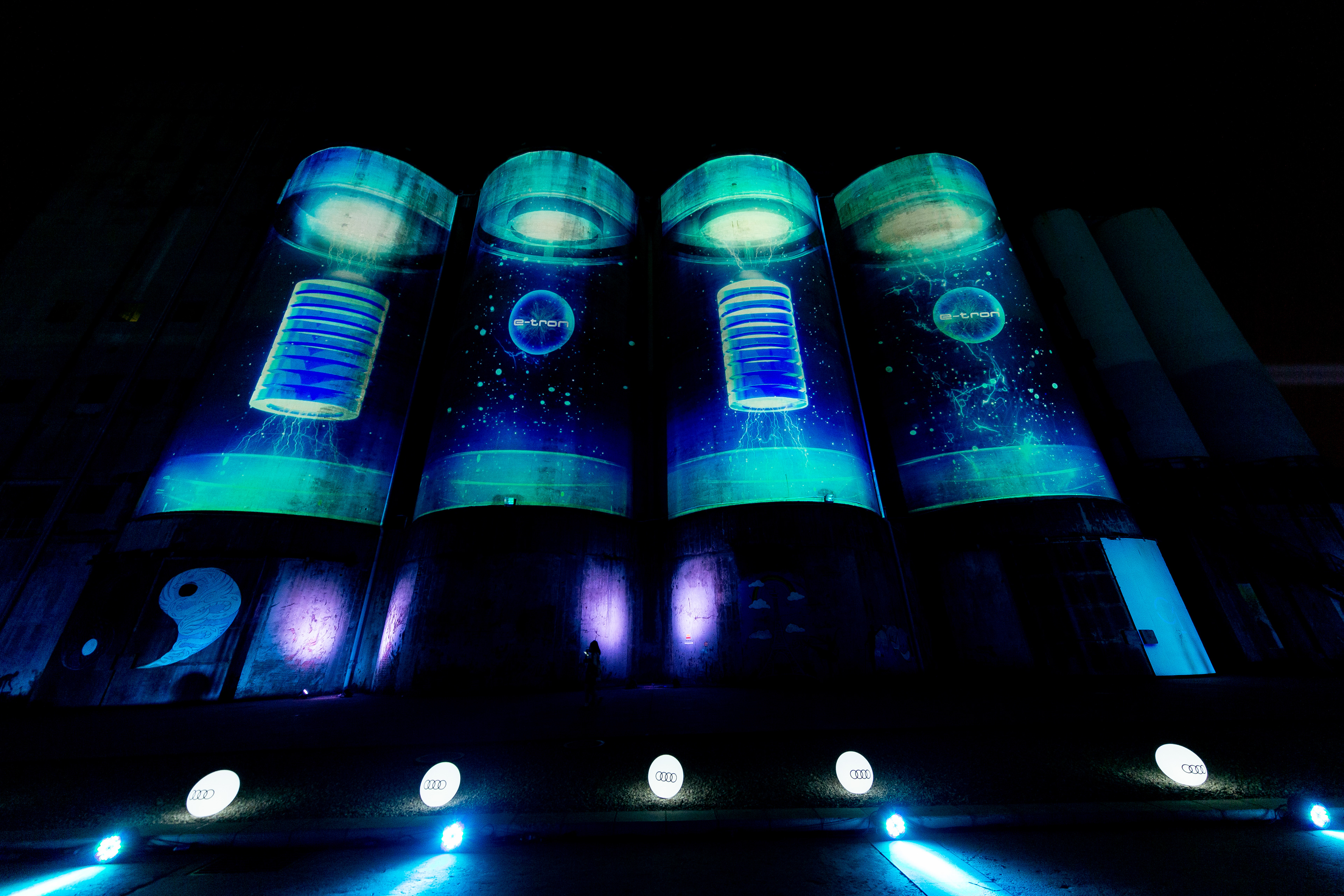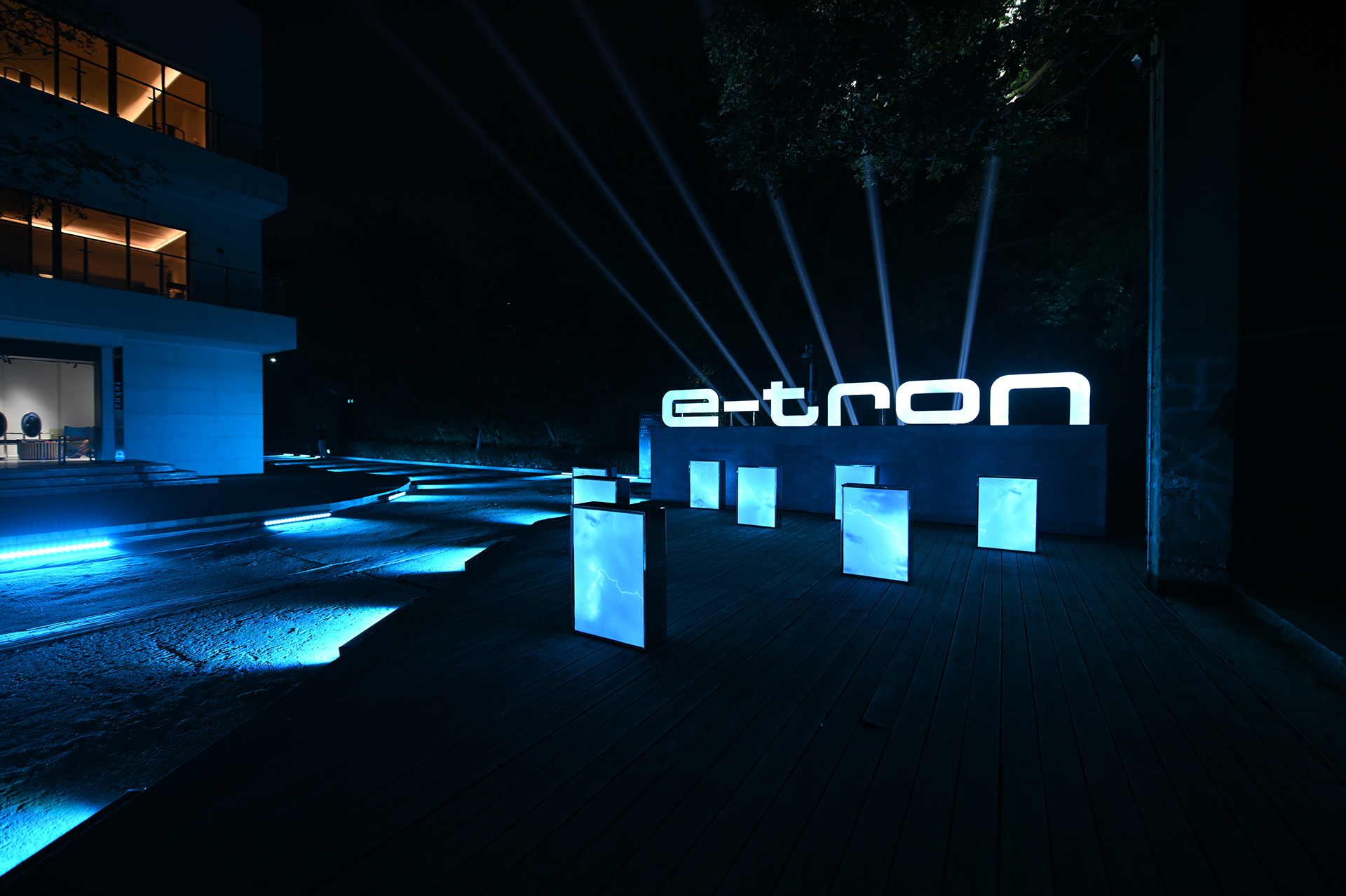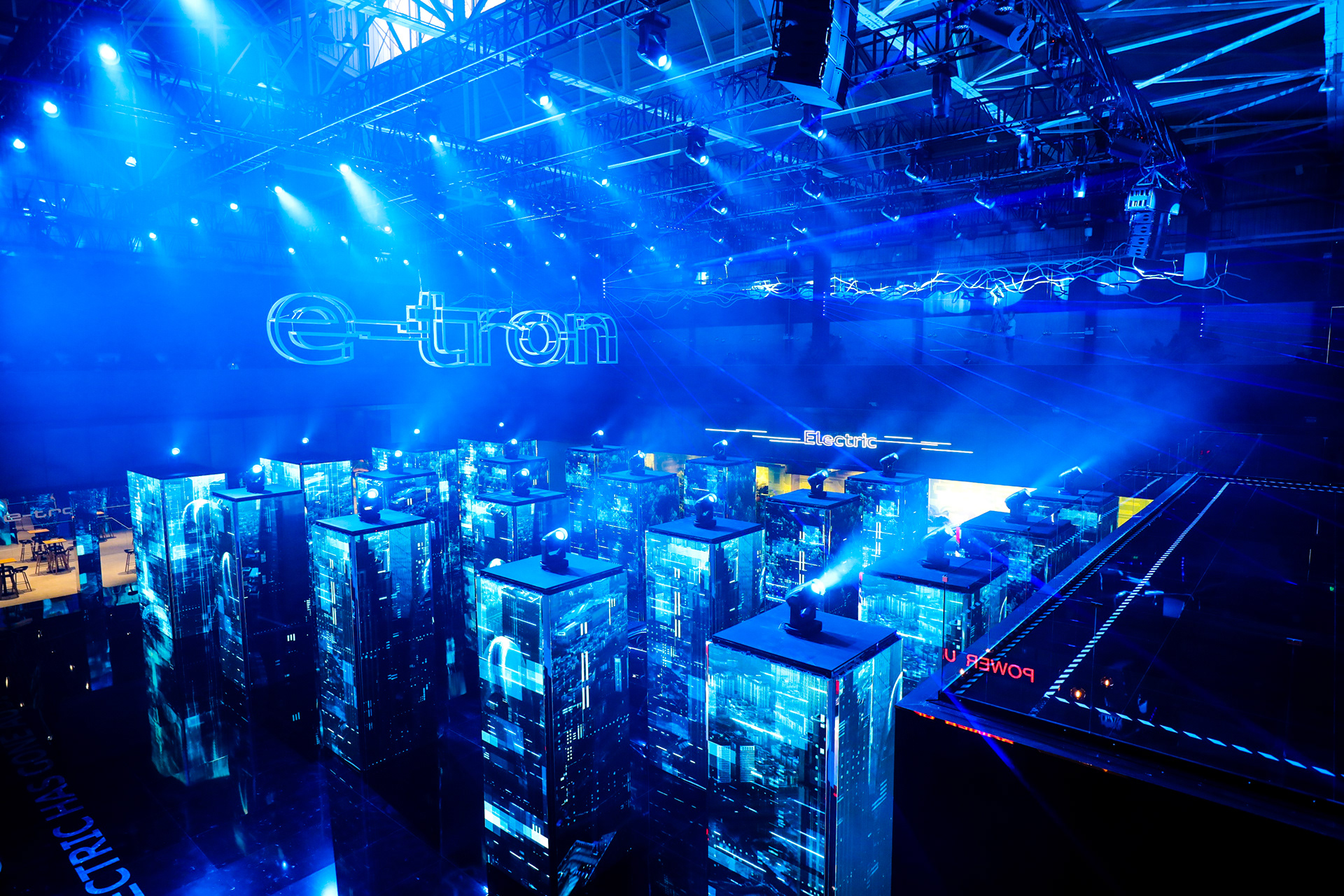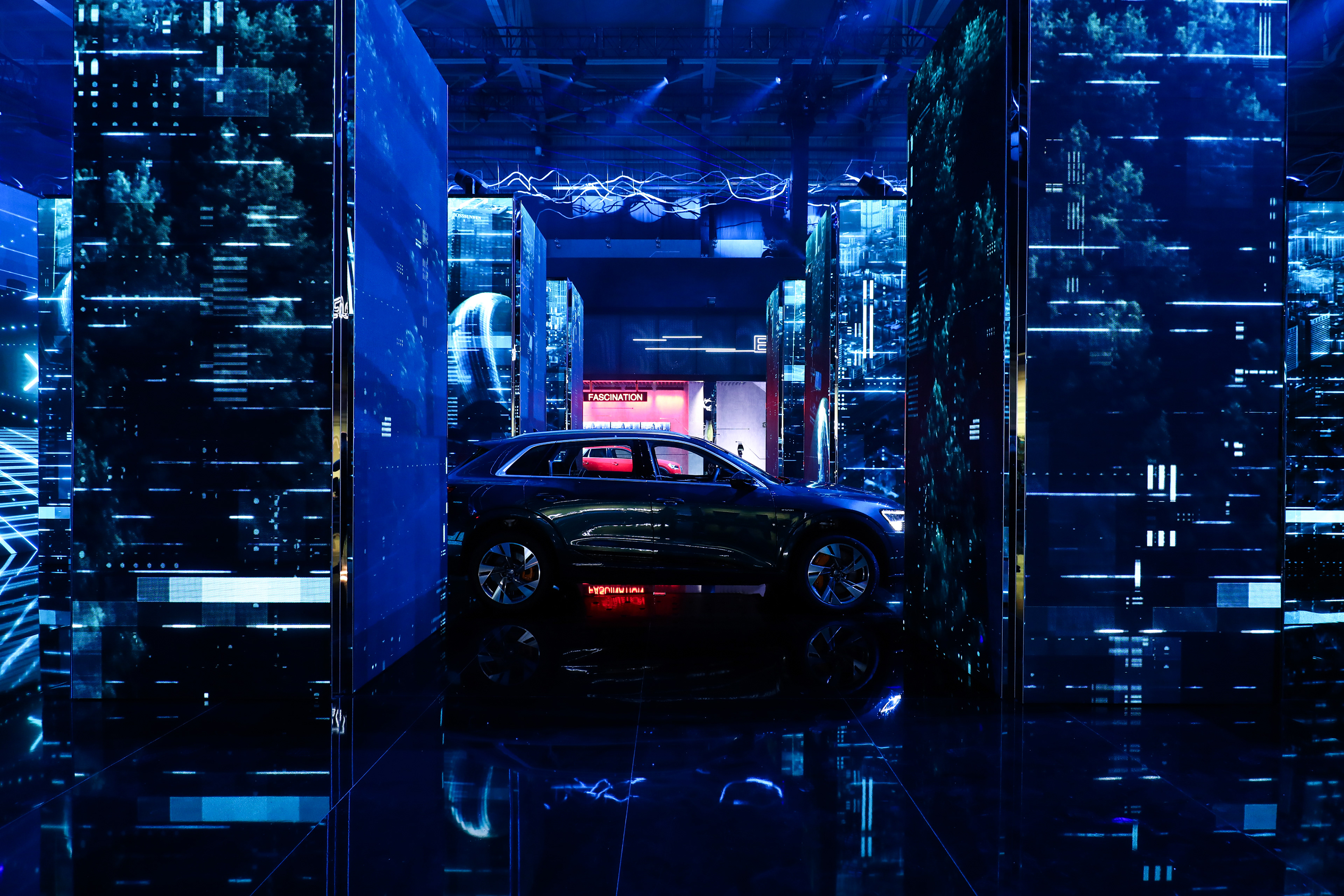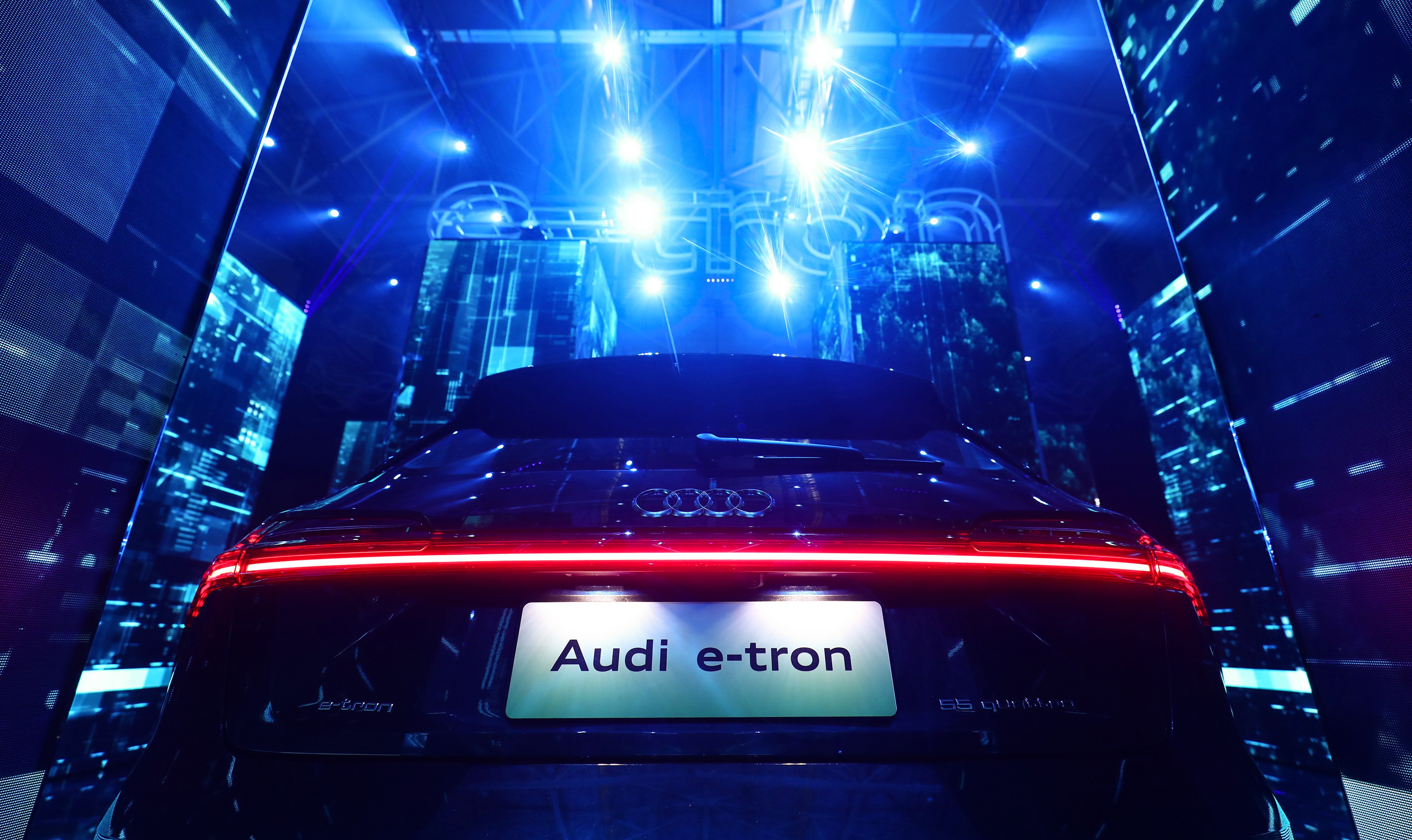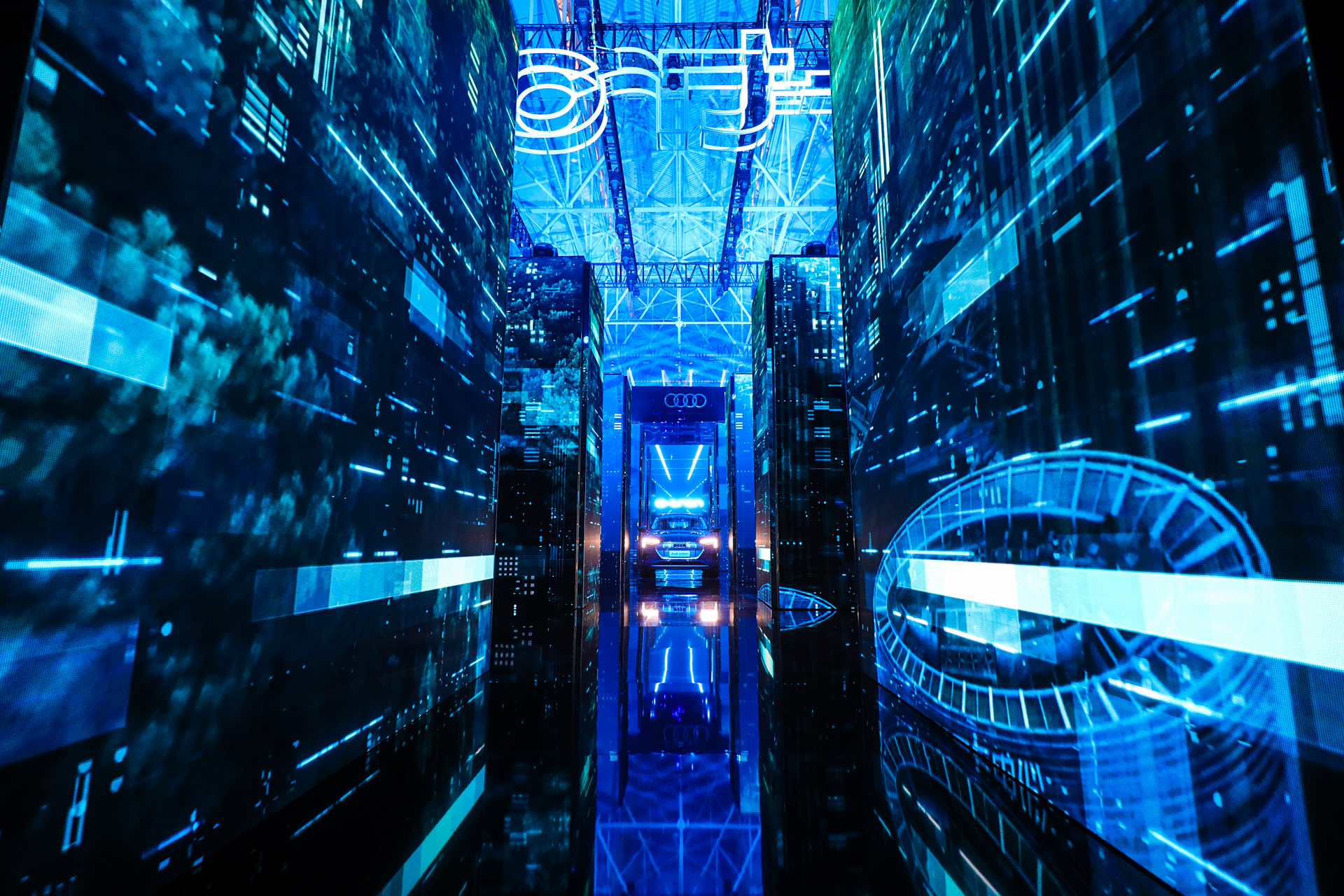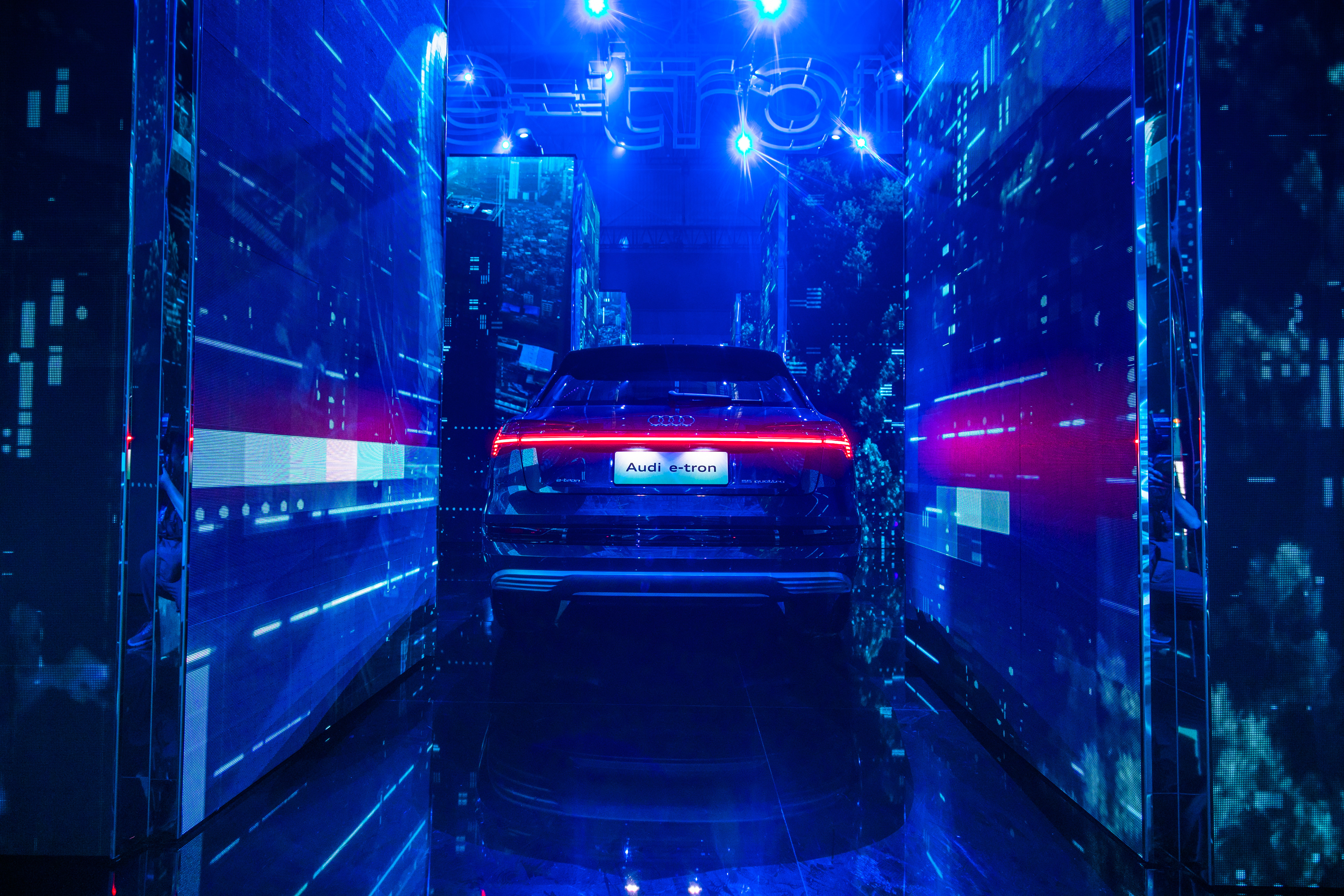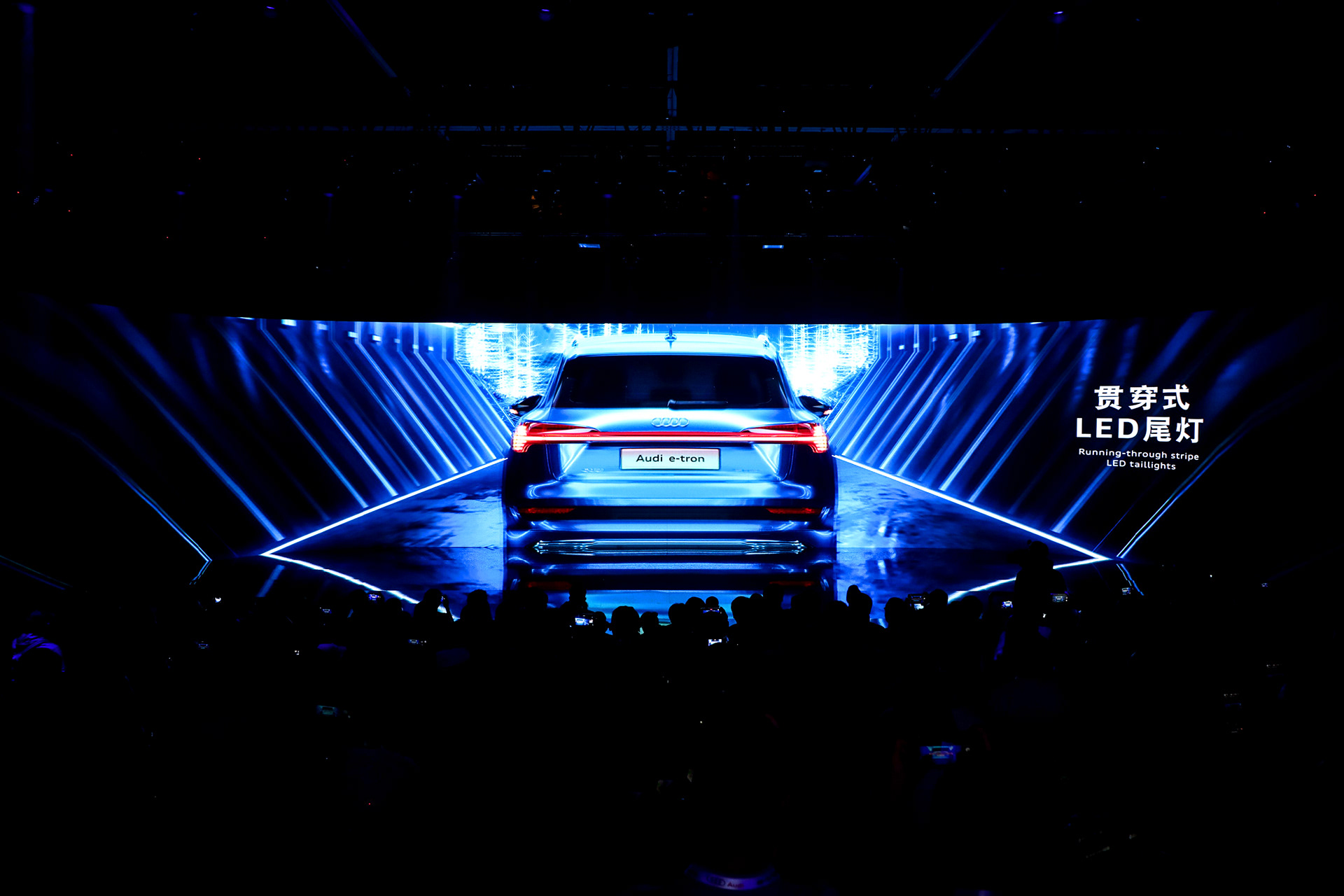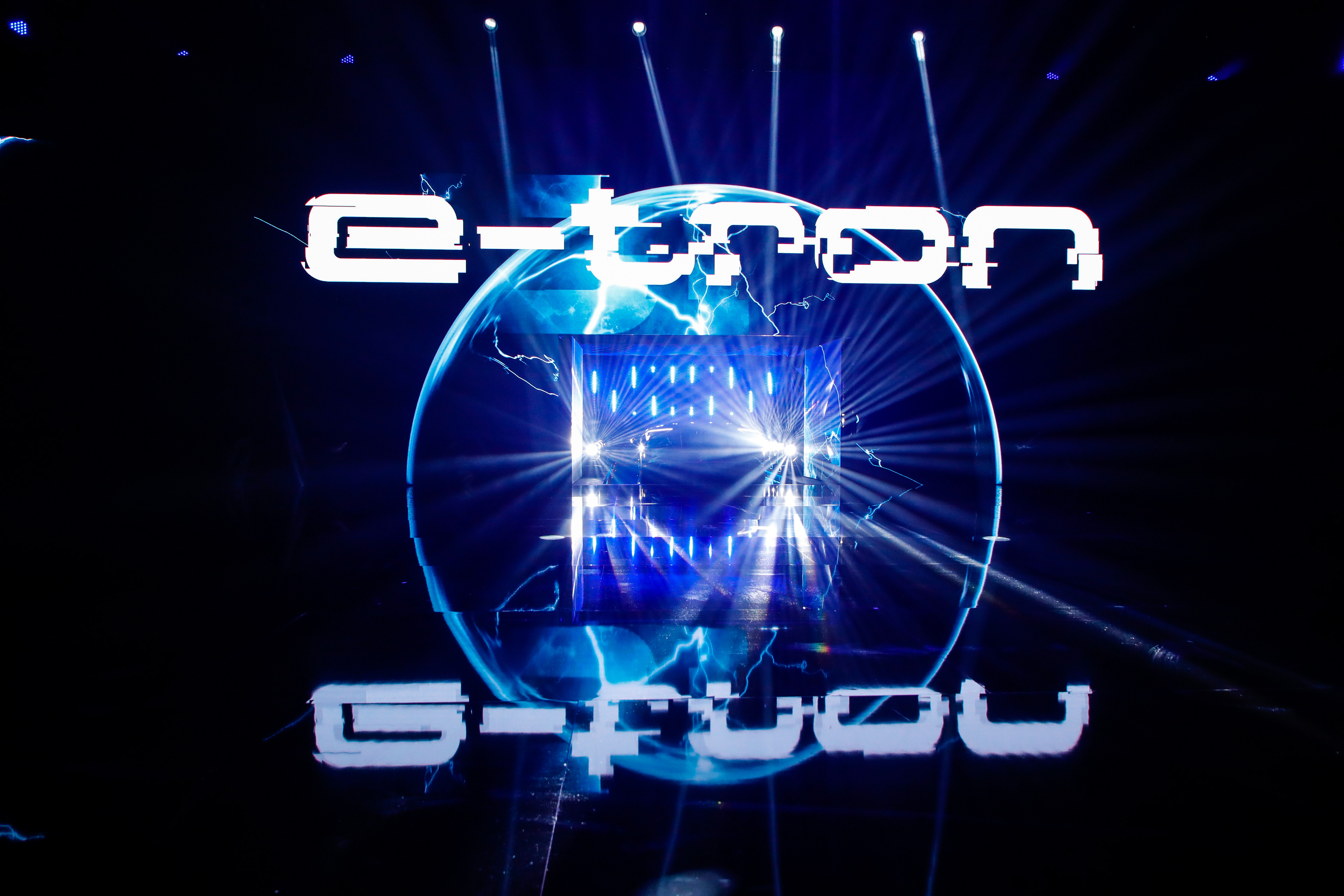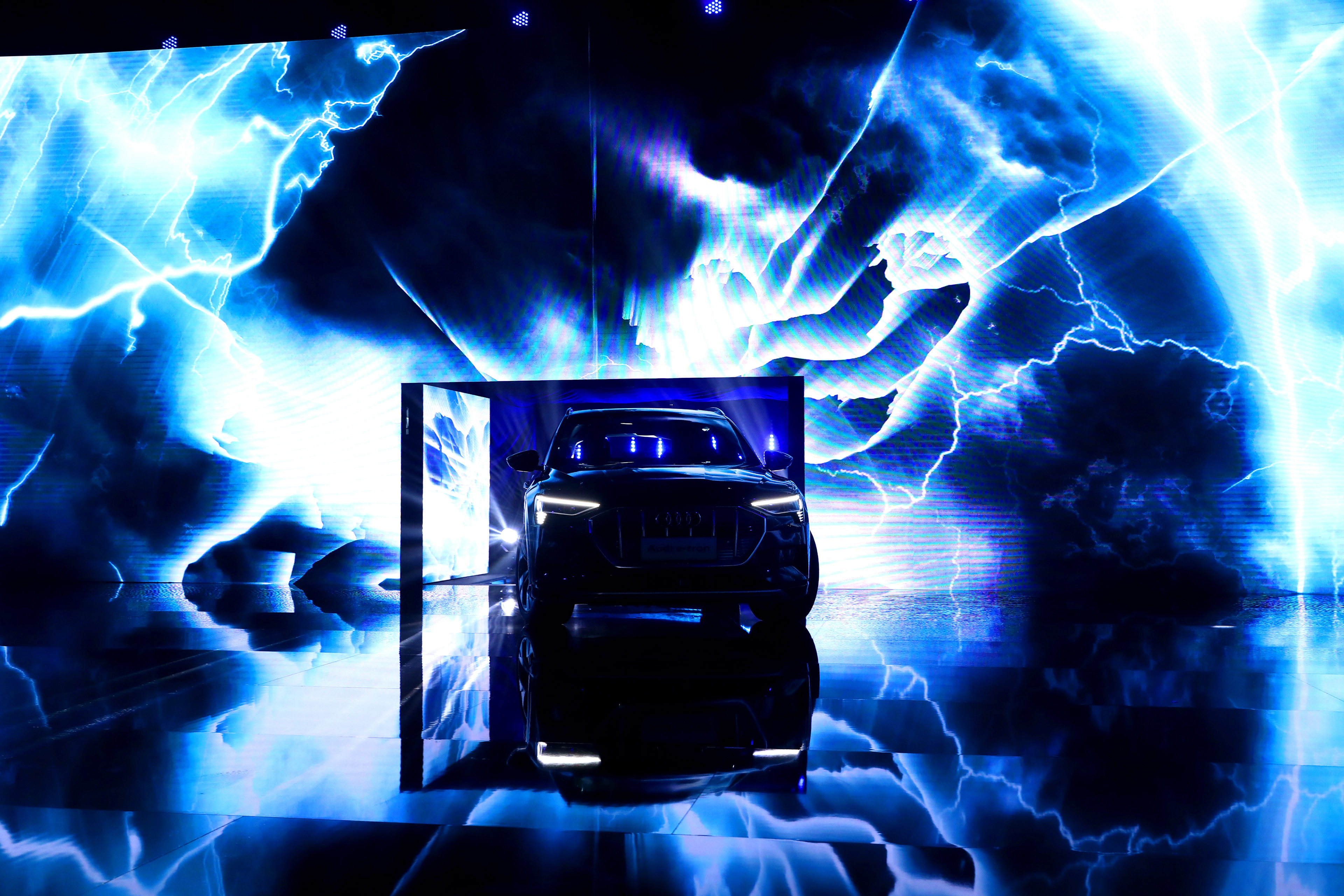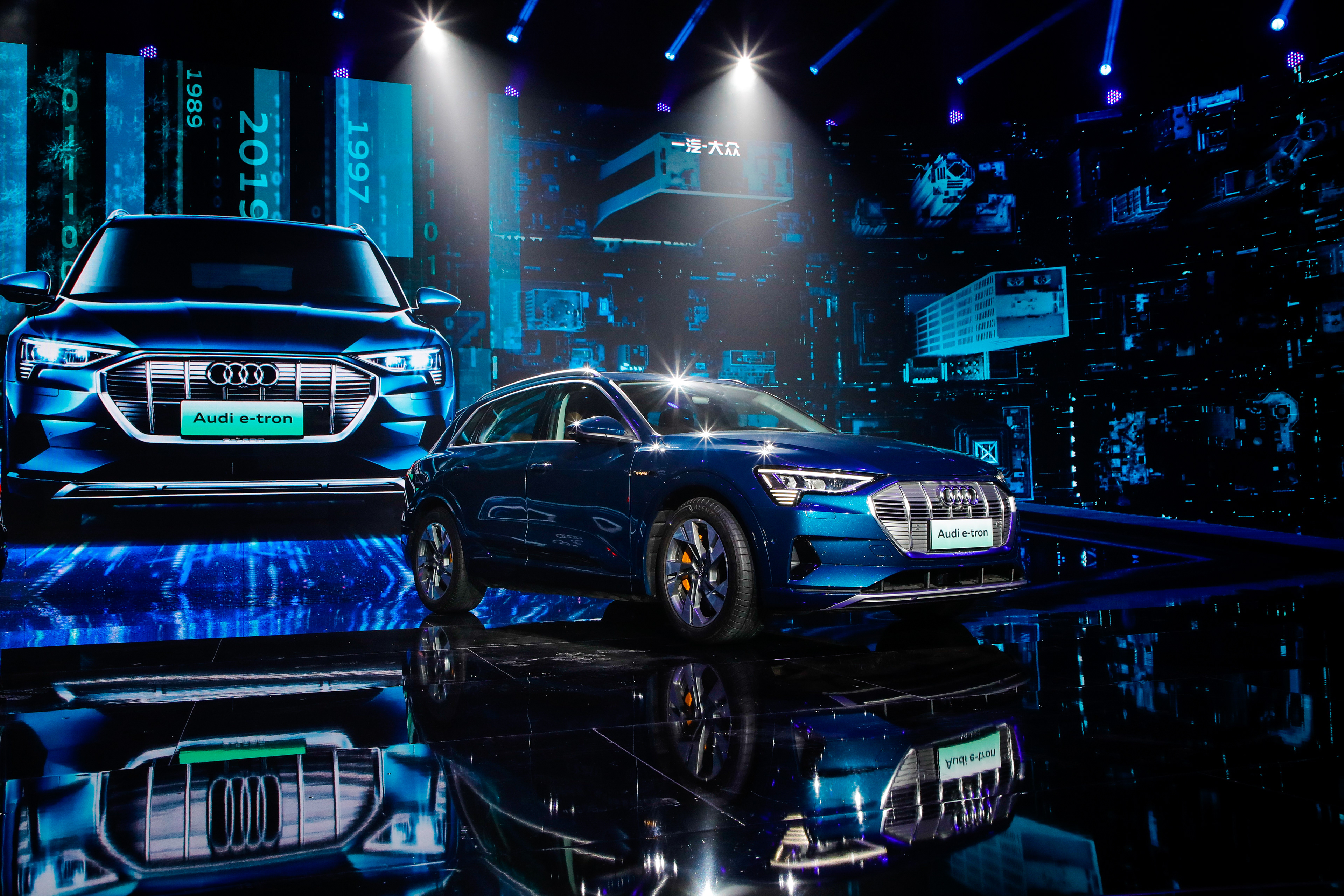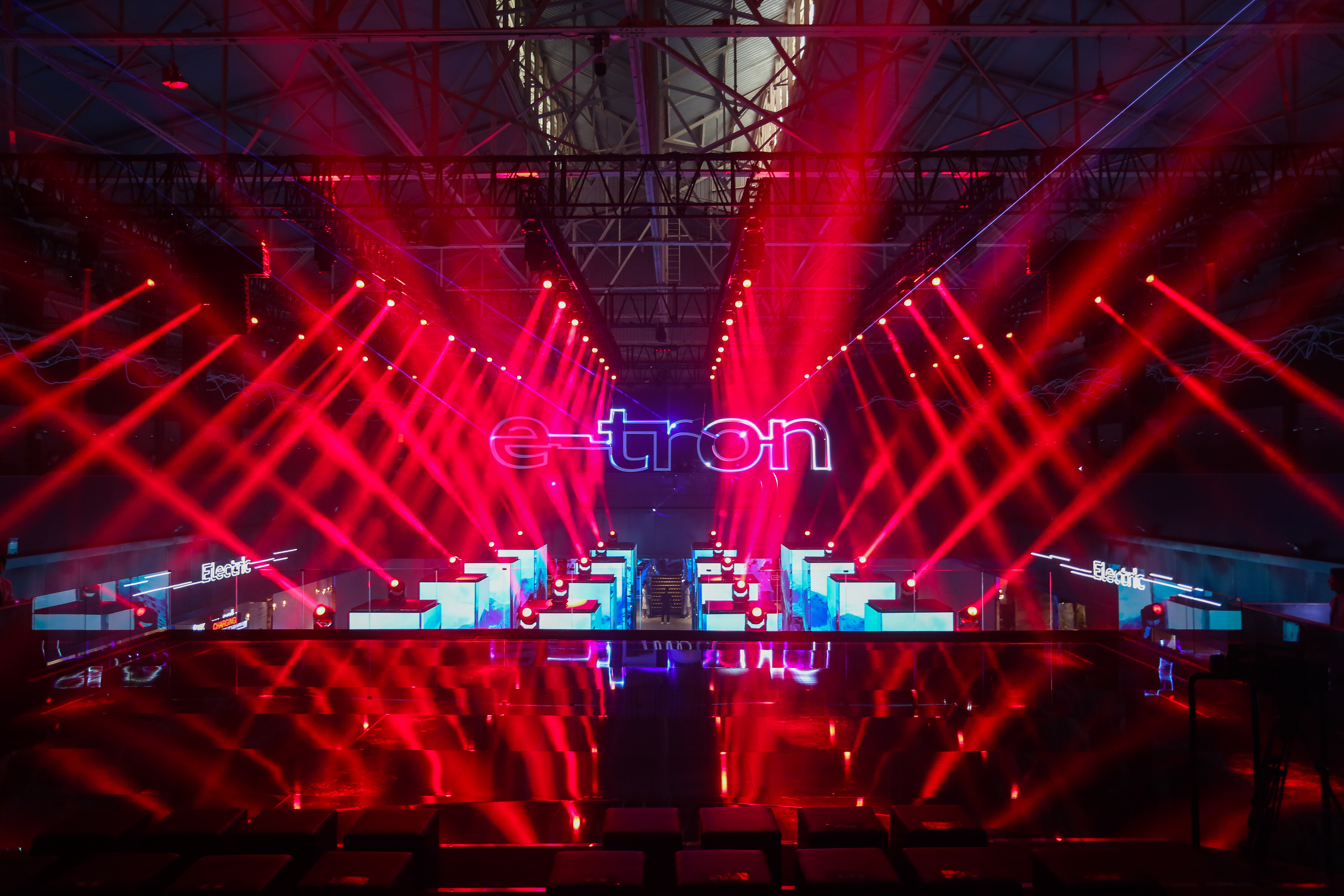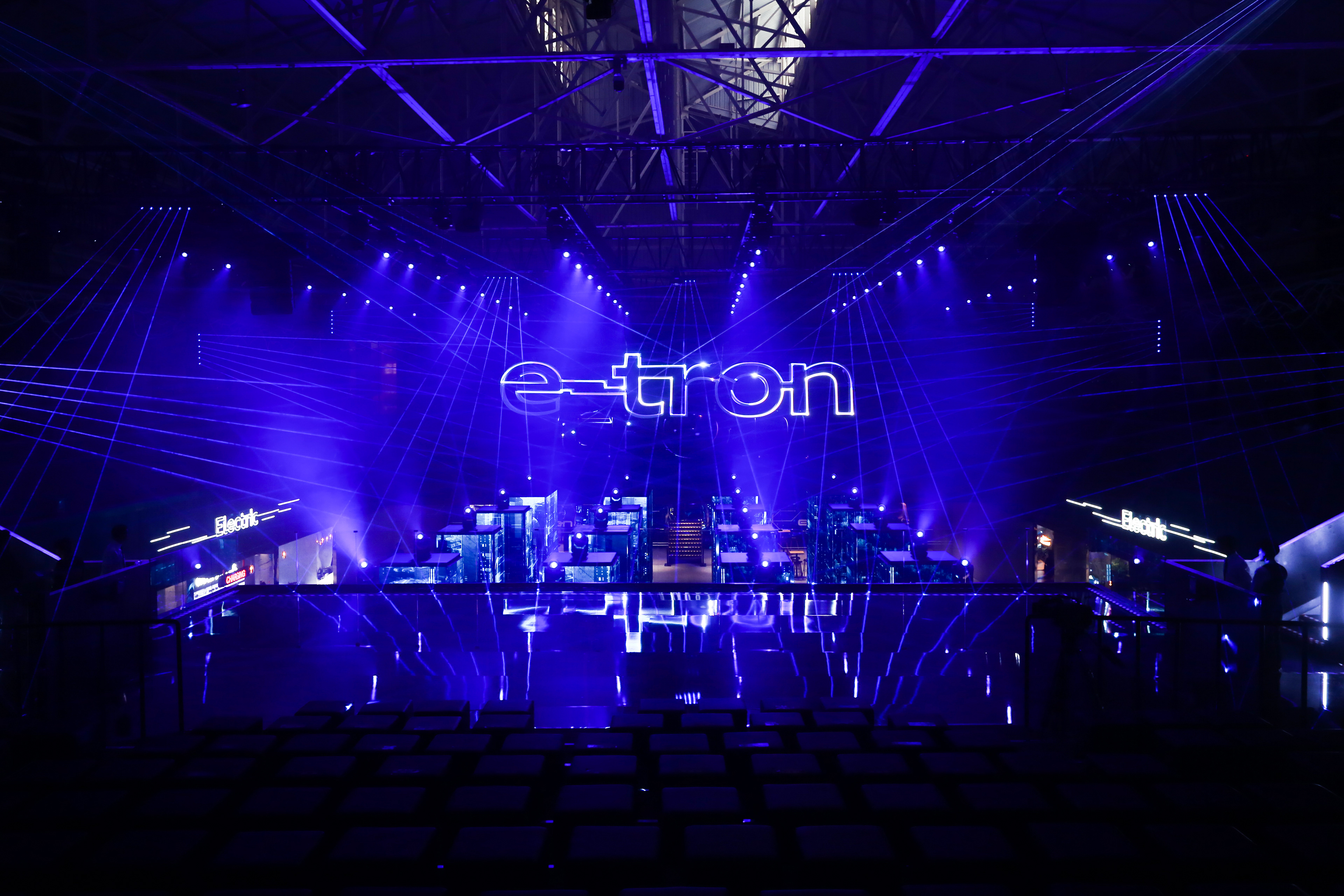 - Key Direction – The DNA -
By using Audi DNA as the key element, we will show the different stages of DNA evolving and changing through out the whole launch. We will clearly set a prominent visual progression to every sequence of the launch. The DNA is not just simply adding electricity but actually show the change of elements and details as we transform into a new era of genes. 

​​​​​​​
Silo Projection 

- Pre - Charged
As our guest arrive the venue, we setup a huge silo projection. Guest could see a 15 meters height 3D projection with Audi's DNA with 100+ years of technologies and electricity. At this moment the electricity are dancing around the DNA. It is about to change, this is when we establish a pre - charged concept which later we will show the electric gets into the DNA and change the future of Audi. Which will be The Turning Point.
Below are scaled down preview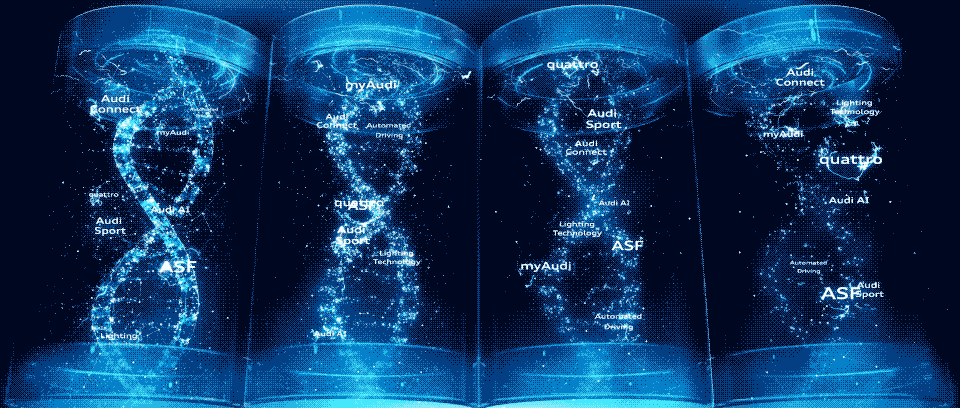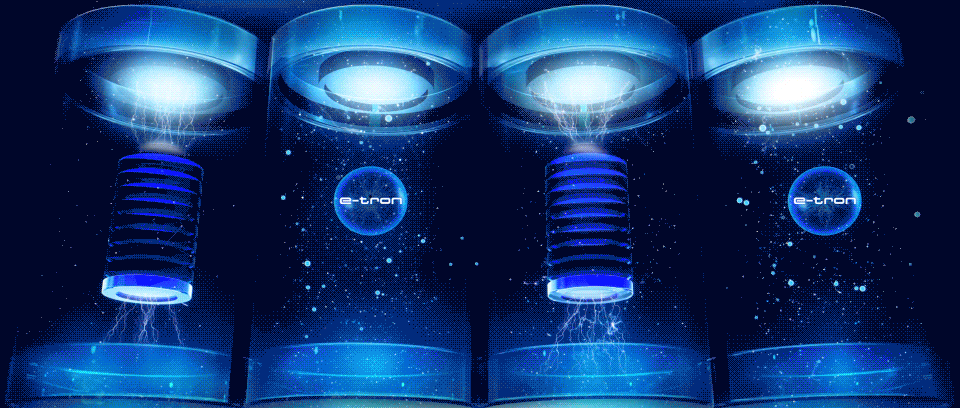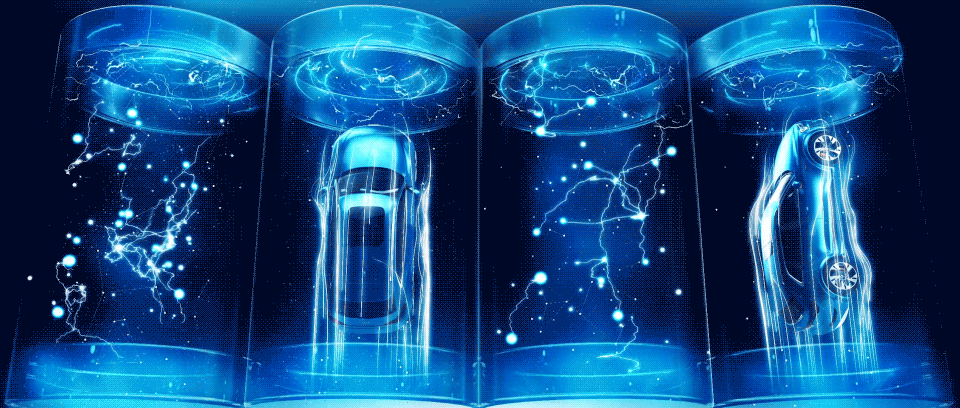 Opening

- The Turning Point
Moving into an electrified world, Audi is at a critical turning point. 100 YEARS of AUDI meets electric. It is a evolutionary moment for Audi. We start of just right in the moment of this very transformation of the brand.
 ​​​​​​​
Below are scaled down preview
Unveiling Moment

- Electric Has Gone Audi
The Fully electric Audi E–Tron unveiling will have a few specific features highlighted in our unveiling moment. An immersive experience in electric mobility from Audi and the reveal of E-Tron to our audience. The main content shows the intense testing of making sure Audi E-Tron is the best electric car for all conditions whilst showcasing  the ultimate driving experience and premium details of our hero the E-TRON.
Below are scaled down preview
The Finale

– Future Electrified World
We have seen electric elements through out the launch sequence. The finale show sets the key moment for Audi, laying out the vision to look and move into the future of electric mobility. Our Finale moment will have our E-Tron taking us into the electric world. We create a new modern visual impression by incorporating new 2D E-Tron graphics for this sequence, combining laser content and light to end with a bang.
Below are scaled down preview
Fine Dining

 – Zero Emission
We created a series of looping visual for the after party at the dining area. Our team come up with a few visual to create an abstract and atmospheric content to show zero emission as the key direction.
Below are scaled down preview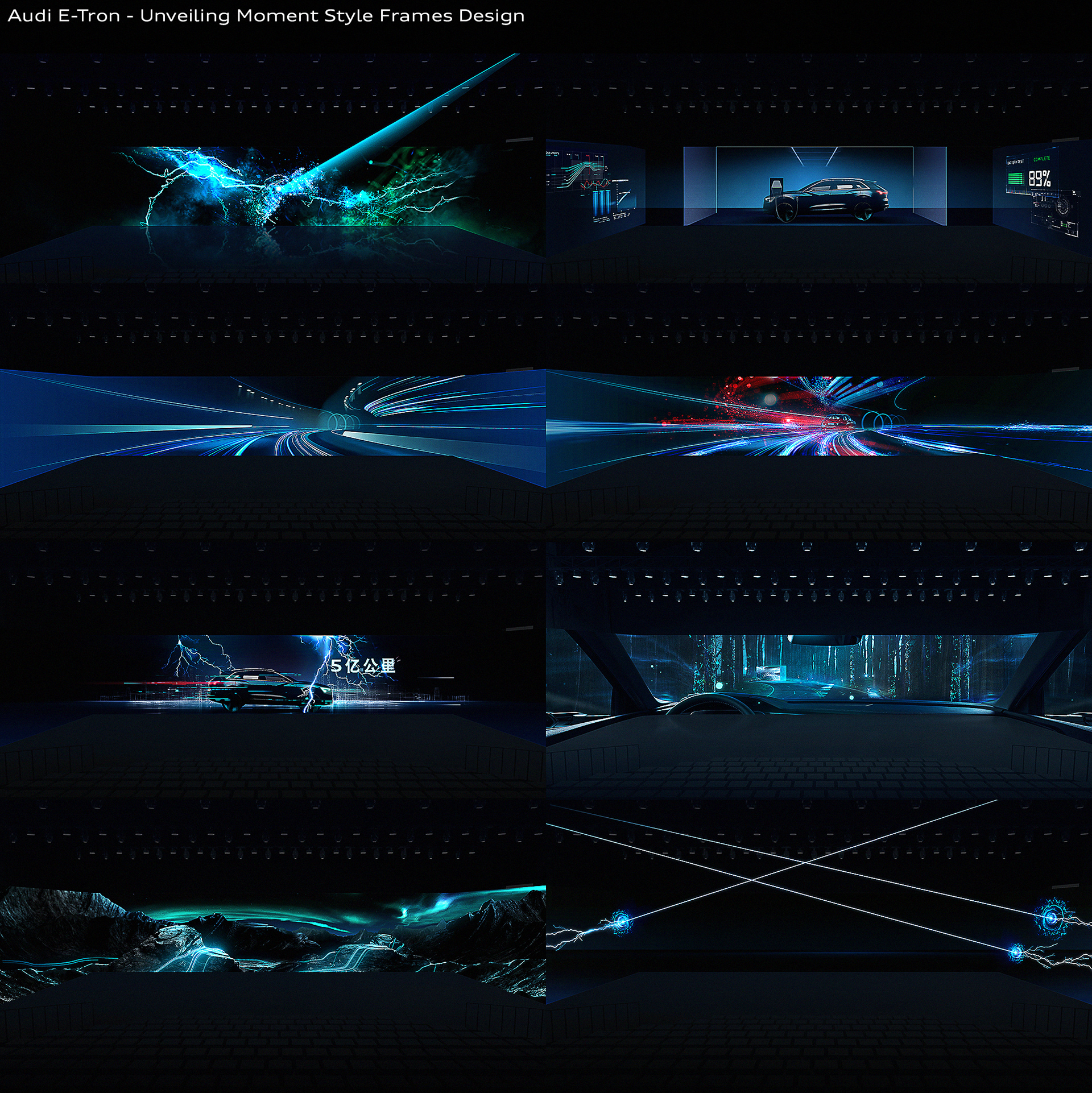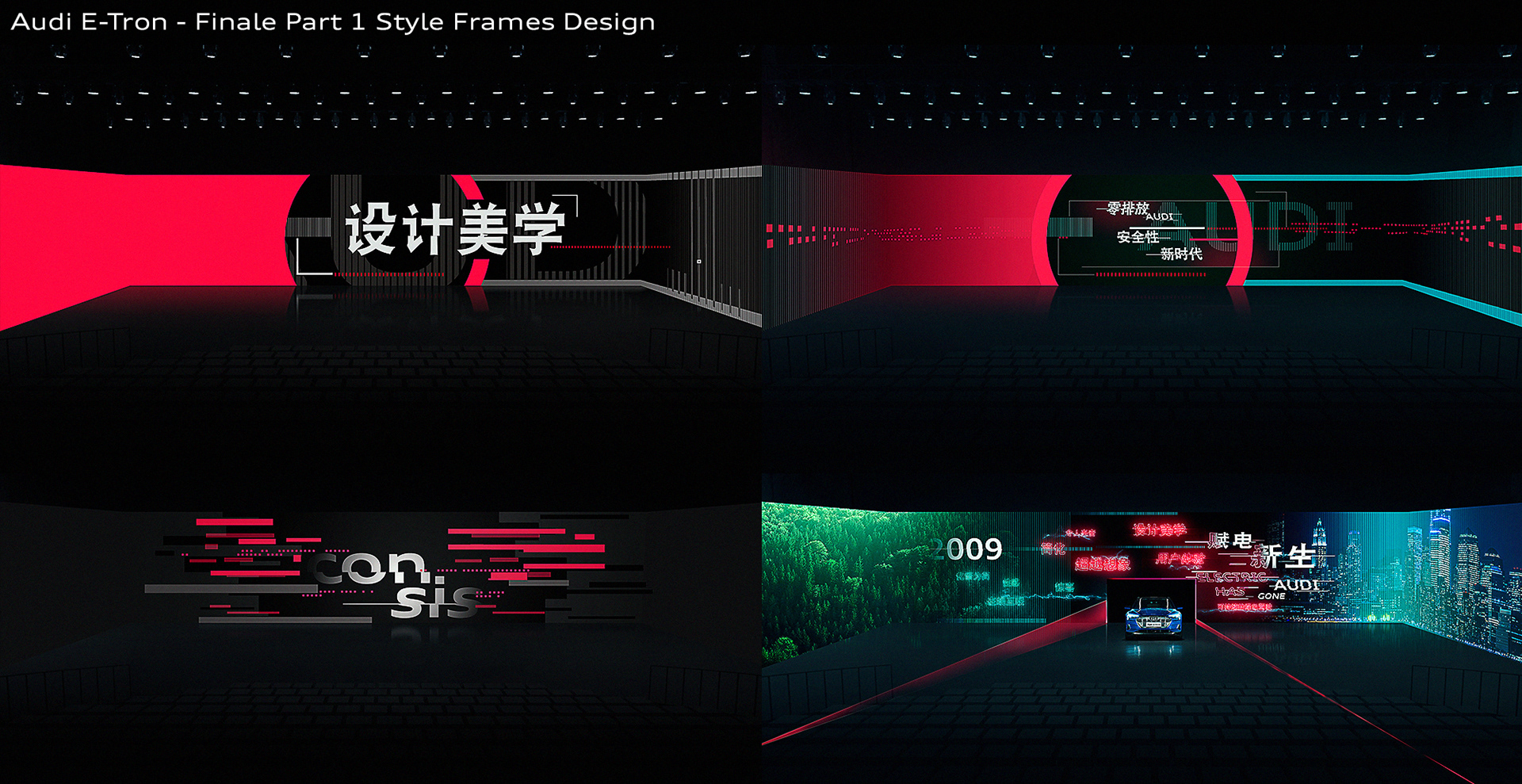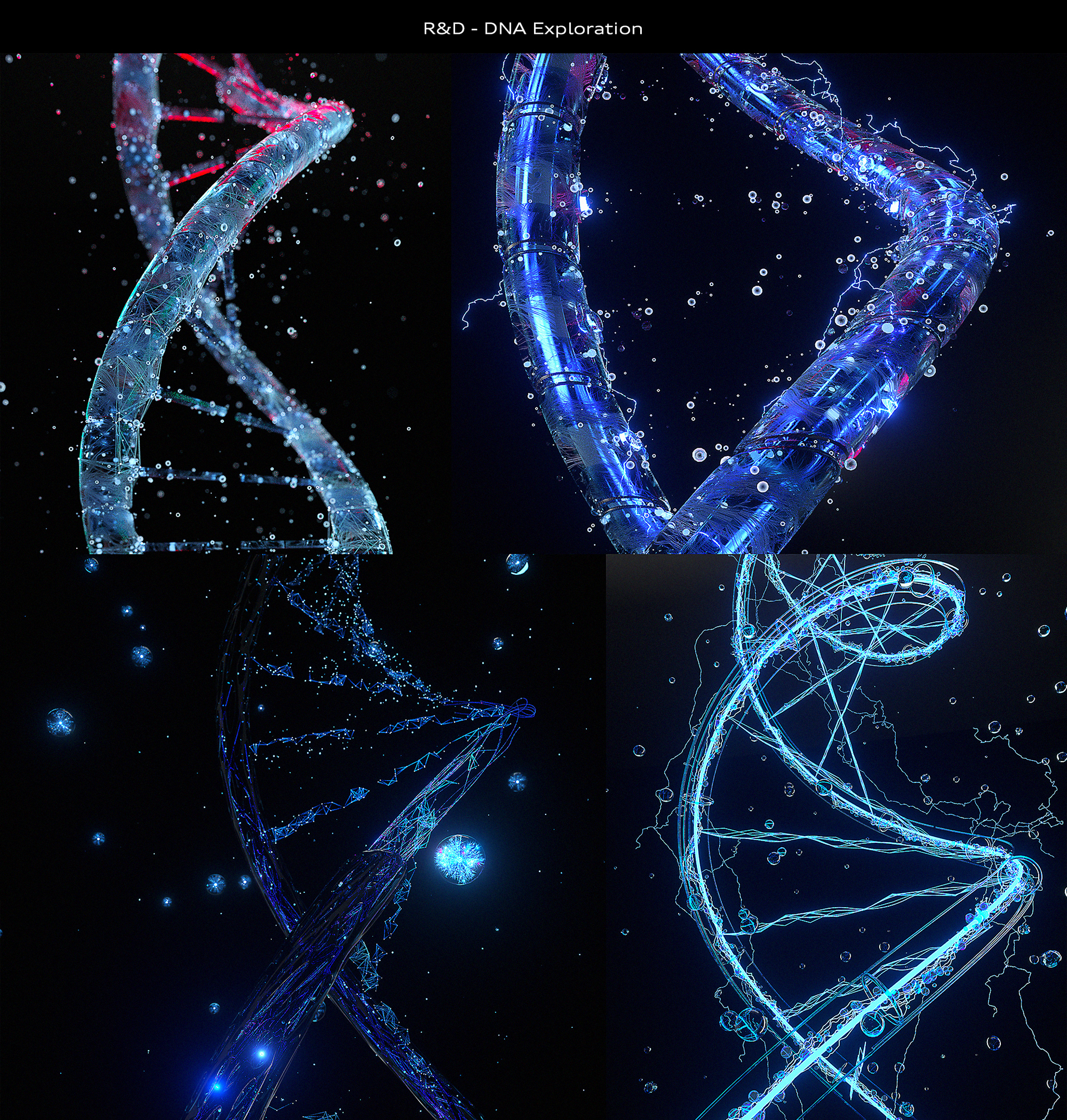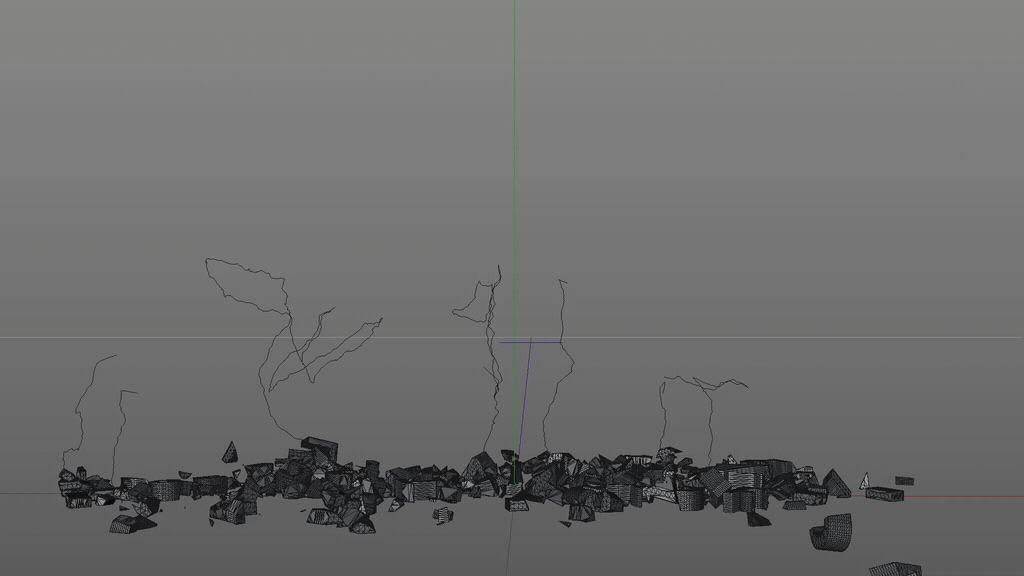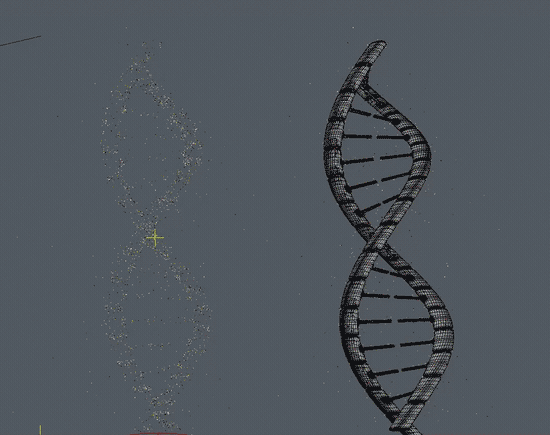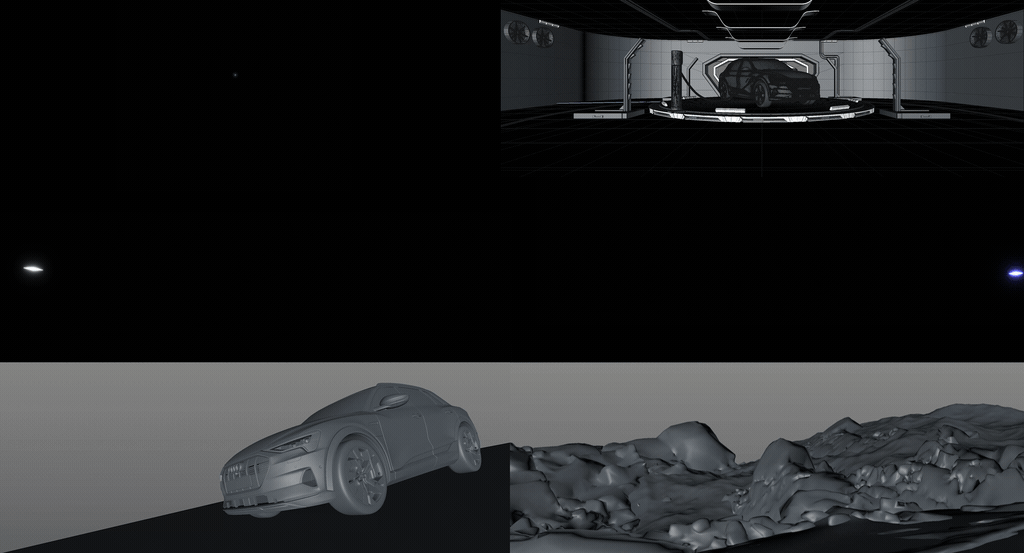 - another collaboration - 
SBF x radugadesign x FF Extraordinary Group
Moving Apes Studio & Tenline Studio
​​​​​​​
Agency - FF Extraordinary Group
Show Director - Sebastian
E. Producer - Jason Kirby
Project Management – David Ran
Lead Producer - Charlotte Chong
Logistic Producer - Crystal Gao, Sam Chee
Creative Director - Kaism Lim
Animation / VFX Director - Kaism Lim
Style Frame Design - Feng Hang, Iris Chen
Additional Graphic Support - Fantasy Chao
Script Development – Dong Xu, Mika
CG Leads - Sun Cheng Peng, Tao Zi, CK Kong
Lead Compositors - Yeujian Lim, Syazwan Nazaruddin, An Qi, DB Gao, Zhang Min Min, Mansell Chan, Anna Ching
Compositors - Fu Kun, Sue Sue, Feng Hang
Asst. Compositor Support - Madnas, Azhan Karim, Iris Chen, Oliver Te
3D Animation - Sufie, Kee Li Ming, Chan Yong Hong, Jia Zi Feng, Chen Zong Yu
Video Editor - Kelvin Leow
Music Composer - Marco Lehmann, Alex Klingle
VR Shoot Director - Kaism Lim
VR Shoot Producer – Sam Chee
BTS Videographer - Inno Stuart
BTS Editor - Kelvin Leow
Produced at Super Bonfire Group
Production Partner - Moving Apes, Tenline
Produced at Super Bonfire Group with partners (Moving Apes, Tenline)